IWVCA Board of Directors and Staff

BOARD OF DIRECTORS

President & Artist Selection Coordinator
Gregory V. "Greg" Morrow
Vice-President
Howard Laire
Secretary
Joanna "Jo" Stauffer
Treasurer
Robert A. "Bob" Covington
Membership Co-Ordinator
John LaFontaine
Database/Documentation Assistant
Roger Becker
Administrative Assistant
Carl Helmick
Publicity Director

Artist Amenities Co-Ordinator
Robert "Bob" McDiarmid Student Education Coordinator
L. Ann Norris

VOLUNTEER STAFF

Lighting Director
Jim Bego
Database Manager
David V. "Dave" Jester
Web Master Emeritus
Ann D. Niessen
Grant Writer
Teri Morrow


2016-17 SEASON

The Board of Directors
is pleased to announce
six exciting performances
for the 2016-2017 season.

Tuesday, October 4, 2016, Night Blooming Jazz Men

Monday, November 14, 2016, The Folk Collection

Thursday, December 8, 2016, Liana Forest

Tuesday, January 10, 2017, Americus Brass Band

Wednesday, March 8, 2017, Golden Bough

Monday, April10, 2017, Acoustic Eidolon

All of these concerts will be funded in part
by a Grant from Southern California Edison.




All concerts start at 7:30 pm at the Parker Performing Arts Center, Burroughs High School, 500 East French Street, Ridgecrest, CA.



Make sure you, your family and friends join the IWVCA so you don't miss out on the best entertainment at the best prices around! The Board of Directors has selected and booked a schedule of wonderful, highly entertaining artists for the 2016-17 Season.
It will be a Season you won't want to miss!!!


Details of the 2016-17 season can be found on the Season Schedule Page.
VENUE DIRECTIONS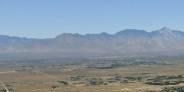 Click here for detailed directions to the venue.
---
MEMBERSHIP
Membership in the IWVCA - Music!, Drama!!, Dance!!!, Fun!!!! - you want it - you and your family need it - Bring the family together - join TODAY!!!

Membership - Join the IWVCA

Renewal of Season Tickets

Season and Partial Season Ticket Prices

Special Promotional Season
Ticket Sale Offer

New Member - How to Become a Member of the IWVCA

Single-Event Tickets