---

---
Want to be a part of one of the best and greatest opportunities around your community??? Want to enjoy 6 nights of fabulous entertainment - music, dancing, drama - all at a very reasonable price and right here in your own backyard??? Want to help bring terrific cultural and educational programs to all the students in the Indian Wells Valley and surrounding communities for just pennies??? Then the Indian Wells Valley Concert Association is the place for you and your family!!!!!

Good music and great entertainment is deeply soul-touching and enduring. It is a necessary part of a mature culture, and without it life is incomplete. Membership in the IWVCA helps fulfill this basic need. You and your family have the opportunity to attend a top-quality, well-rounded series of programs - featuring leading exponents of the performing arts - on our local stage and at a modest cost.
---
---
Renewal Order documents for Season Ticket Renewals for the Upcoming Season have been mailed to the existing membership.


Now that you have received your Season Renewal Paperwork from the IWVCA, to renew your existing Season Tickets for the New Season, please go to the Season Renewal Page. This page tells you how to renew in all of the regular ways, PLUS you can discover how to renew using the PAY PAL Process - and you do NOT have to have a Pay Pal Account to pay for your Season Tickets or make Donations via Pay Pal!!!!!

Review Season Ticket prices here. Single-event ticket prices can also be found on this pricing page below the season ticket prices.



If you pay directly to IWVCA by credit card (not going through Pay Pal - see the Season Renewal - Pay by Pay Pal page for the Pay Pal and Pay Pal Credit Card processes), we will be processing these credit card charges between 25 August and 30 October.

Please bear with us as we try to provide you with the best service possible within our financial restraints.


---
Go to TOP of Page
---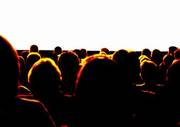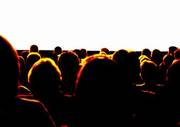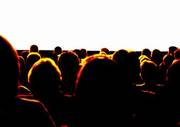 JOINING IWVCA AS A NEW MEMBER
If you are not already a member of the IWVCA and would like to join for this upcoming season, please call the Concert Line at 760-375-5600 and leave your name, phone number, and how many tickets you want. Please include any other pertinent information, such as if any one in your party is handicapped and needs any special accommodations such as an aisle seat. You may also send us an e-mail to iwvca@hotmail.com. Member renewals and seat change requests for existing members will be handled until mid-September, with seat assignments for new members processed thereafter. Seats for new members will be assigned on a first-come, first-served basis. PLACE YOUR RESERVATION NOW TO AVOID DISAPPOINTMENT. Payment will not be required until seating is assigned.



Review Season Ticket prices here. Single-event ticket prices can also be found on this pricing page below the season ticket prices.
Sometime after mid-September, NEW Season Ticket requests will begin to be processed for any seating still available. Requests will be accommodated, when possible, in the order in which they were received.
Season Tickets can also be purchased after the season has begun. The price will be adjusted to cover only the number of concerts left in the rest of the Season. So, don't wait - join TODAY!!!!!
---
---
This season, more than any other, your IWVCA needs new members to join our association. Due to a lot of different factors, our membership is significantly down from previous years. Also, we need to increase the number of younger members - youth through 60 years. Sad to say, our membership has been heading toward an older demographic of late, and, while we want and need our faithful members, as an organization, we need to increase that demographic to include a larger proportion of younger members if our Association is to be able to continue supporting our Community with fun, vibrant, entertaining artists for many years to come. Please help us and encourage your family, friends, and co-workers of all ages to join the IWVCA TODAY!!!
On the Ticket Prices page, you will find our season ticket prices for joining mid-season. Please help us GROW the IWVCA so that we may continue to serve the Indian Wells Valley Communities with great music, dance, and drama to entertain, educate, and enhance the cultural environment of all our residents.