MATURANGO JUNCTION DAYS, 15 - 16 October 2010
MATURANGO JUNCTION DAYS was held 15 - 16 October 2010 in Freedom Park, near the Kerr McGee Center and Ridgecrest City Hall. There were two stages set up to present a lot of wonderful entertainment. One stage was at the south end of Freedom Park and presented a lot of different local bands. The other stage for entertainment - belly dancing, line dancing, solo vocalists, and others - was set up in Warner Street in front of the Pinney Pool area.

The IWVCA had a booth at the Maturango Junction both days. We handed out IWVCA Association and 2010-11 Season information, sold season tickets and also single tickets for our first concert of the season, "Franc D'Ambrosio sings Broadway", operated L'il Putt, our golf putting game, and sold bottles of water. All money made at this event will go toward funding general operation and presentation expenses for the IWVCA.

Maturango Junction Days is an annual event here in Ridgecrest, and everyone attending always has a great time and enjoys the Fall and the fun at the Maturango Junction Days!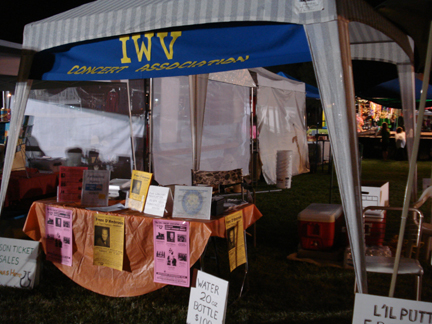 IWVCA Booth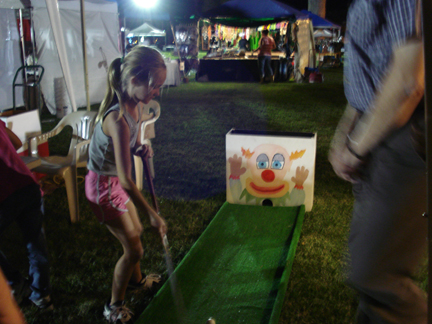 Hoping for a hole-in-one!!!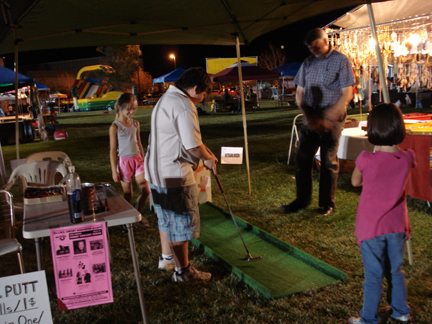 Adults like L'il Putt, too!!!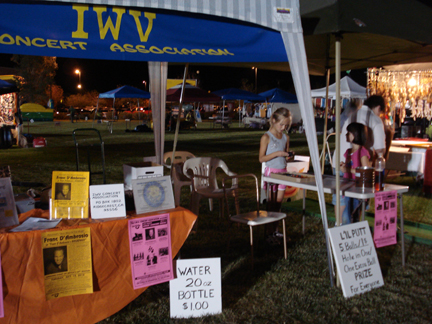 IWVCA Booth